Profile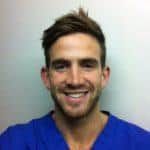 Phillip Burnett
My CV
Education:

Qualifications:

Work History:

Before becoming an educational presenter for ZooLab, I worked as a barista, barman, tour guide, silver service kitchen porter, speaker salesman and veterinary nurse.

Current Job:

Educational Presenter. and Corporate & Key Accounts Manager at ZooLab
About Me:

I'm basically a chilled out entertainer. Oh yer and I love Animals!!!

My Typical Day:

I have to get up, check all the animals are ok, make sure none have escaped and then i'll be getting them ready to join me for a day talking to people and letting them get up close and hands on with these beautiful animals.
My Interview

How would you describe yourself in 3 words?

Ambitious. Creative. Fun.

What did you want to be after you left school?

An Explorer! I wanted to see different lands and animals around the world. I also quite wanted to have my own zoo.

Were you ever in trouble at school?

Yer on occassion, i was a bit cheeky, but teachers also knew i was fairly clever and worked hard so they let me get away with it at times.

Who is your favourite singer or band?

I love lots of music, bands that have most certainly featured a lot over the years, Red Hot Chili Peppers, Radiohead, The Beatles, Led Zeppelin, Jamie T, Ben Howard the list goes on and on!

Tell us a joke.

Why did the baker have dirty hands? Because he kneaded a poo!
---
---
---