Profile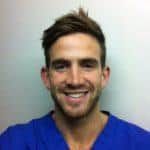 Phillip Burnett
My CV
Education

Qualifications

Work History

Before becoming an educational presenter for ZooLab, I worked as a barista, barman, tour guide, silver service kitchen porter, speaker salesman and veterinary nurse.

Current Job

Educational Presenter. and Corporate & Key Accounts Manager at ZooLab

Employer

Established for over 20 years, ZooLab are the UK's number 1 animal handling experience company and we work with you wherever you are.  We have a national network of rangers and an 'animal team' that are on hand to help schools, companies, organisations and care homes to bring people closer to nature, and stimulate an interest in science, nature and learning.  
About Me:

I'm basically a chilled out entertainer. Oh yer and I love Animals!!!

My Work:

At ZooLab we are all about working with animals to amaze, educate, inspire! Our work in schools is highly curriculum-driven, delivering educational experiences across all subjects and explaining the concepts of science in ways that children can see and touch. In companies, we work with our animal colleagues to do everything from helping to explain organisational change to delivering training sessions and client events. In care home and hospice settings, we harness the power of animal therapy to make people's lives better in measurable ways, often in the most difficult circumstances.

My Typical Day:

I have to get up, check all the animals are ok, make sure none have escaped and then i'll be getting them ready to join me for a day talking to people and letting them get up close and hands on with these beautiful animals.
My Interview

My favourite CHRISTMAS LECTURE memory is:

Meeting the other animal acts backstage including a raven, dogs, aphids, taxidermy fish and of course some lovely science folk as well.

How does technology threaten your privacy?

I don't think it does yet really, the only thing i dont like is how advertising is getting so clever, websites now seem to know exactly what it is i'd be keen on buying!

How would you describe yourself in 3 words?

Ambitious. Creative. Fun.

What or who inspired you to follow your career?

Nature is my biggest inspiration! I am also inspired by those who talk and show nature, primarily David Attenborough. I've always wanted to get up close to nature and help ensure its beauty is protected.

What did you want to be after you left school?

An Explorer! I wanted to see different lands and animals around the world. I also quite wanted to have my own zoo.

Were you ever in trouble at school?

Yer on occassion, i was a bit cheeky, but teachers also knew i was fairly clever and worked hard so they let me get away with it at times.

Who is your favourite singer or band?

I love lots of music, bands that have most certainly featured a lot over the years, Red Hot Chili Peppers, Radiohead, The Beatles, Led Zeppelin, Jamie T, Ben Howard the list goes on and on!

What is the most fun thing you've done?

Scary Fun = bungee jumping. Fun Fun = theme parks are always good. Best Fun = events/parties with friends!

Tell us a joke.

Why did the baker have dirty hands? Because he kneaded a poo!
My profile link:
https://ias.im/u.163483
---
---
---