Profile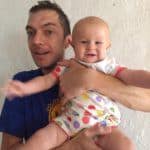 Nathan Budd
My CV
Education:

University College School (1986 – 1994), Cambridge University (1995 – 1998)

Qualifications:

Work History:

ITV Westcountry, BBC Science, BBC Natural History Unit, the Natural History Museum, BBC Scotland, Boundless Productions, Windfall Films

Current Job:
About Me:

I like reading about and being in nature, and spending time with friends and family.

Read more

I live just outside London and spend a lot of my week working and commuting. But when not doing that, I have 2 young daughters, who take up most of the other time. We all like being outdoors, holidays in the sun and seeing friends. Other than that, I go to gigs and the cinema as much as possible.

Read more

I make TV documentaries, mostly on science subjects, for the BBC and other channels.

Each documentary takes about 3-5 months to make, and begins with researching a topic, then contacting experts to create an outline. I then arrange interviews and locations for filming. Filming typically takes around 2 weeks, and can be anywhere in the world. Nowadays most filming and sound recording tends to be done by myself or an assistant producer. Once the filming is complete, I'll sit in an edit suite with an editor for 6-8 weeks. During this part of the process, my job is to write the commentary script, and help shape the film and choose music to tell the story.

My Typical Day:

Most days are spent in the office in front of a computer or on the phone, but occasionally I get to meet people and film them!

Read more

Most days are spent at the computer in the office. I write emails to potential contributors to programmes, or to arrange filming locations, or to gain permission to access institutions or speak to experts. I also spend a lot of time on the internet researching topics, or on the phone to experts. We also have a lot of meeting about filming, budgets, management issues etc.

When not in the office, during the research period of a documentary I try to get out to meet potential interviewees or visit filming locations or see demonstrations of the science we want to film.

When filming, I'm often abroad, and days can be very very long. We try to film very early and very late to capture the best light, and then capture as much footage as we can in between. Days end late with a meal and copying the footage onto hard drives, and cleaning the kit and recharging batteries.

When editing, I sit in an edit suite next to an editor operating a computer with edit software. I write the commentary script for the documentary, and read in a rough version of the script to help the editor. We also watch back each scene many times, and have many viewings with executive producers, who want to check the programme fits the style of the series and the outline that was commissioned.
My Interview

How would you describe yourself in 3 words?

watchful, interested, geeky

What did you want to be after you left school?

A geneticist

Were you ever in trouble at school?

Not very often. I always leave things till the last minute but usually get away with it.

Who is your favourite singer or band?

Four Tet

Tell us a joke.

What do you get if you eat Christmas decorations? Tinselitis!
---
---
---