Profile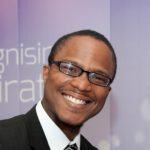 Jason Nurse
My CV
Education

UWI (2004), University of Hull (2006), University of Warwick (2010)

Qualifications

BSc (First) in Computer Science and Accounting, MSc (Dist) in Internet Computing, PhD in Cyber Security for Organisations

Work History

University of Warwick and University of Oxford

Current Job

Senior Researcher in Cyber Security
About Me:

Academic working in the areas of cyber security, privacy and trust!

My Work:

My research focuses on investigating the challenges people and organisations face with respect to cyber security, privacy and trust, and developing useful solutions to help address them!

My Typical Day:

Good question, I've got a video just for that: https://www.youtube.com/watch?v=nCZpQMw_gEQ ! Enjoy! 🙂
My Interview

My favourite CHRISTMAS LECTURE memory is:

This time I gave a Christmas lecture: https://podcasts.ox.ac.uk/social-media-use-your-online-information-good-bad-and-ugly !

How does technology threaten your privacy?

Technology can threaten one's privacy by gathering private information (sometimes without one's knowledge or consent) and exposing it to other people or organisations. Criminals may also gain access to this information and use it for malevolent purposes (e.g., stalking or home burglary).

How would you describe yourself in 3 words?

Fellow, gentleman, fun!

What is the most fun thing you've done?

Glacier & Mountain Hikes!

Tell us a joke.

'Knock, knock.' 'Who's there?' ... very long pause... 'Java.' haha!
My profile link:
https://ias.im/u.163508
---
---
---