Profile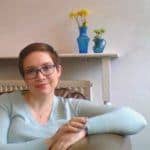 Alyssa Alcorn
I'm stepping back a bit after the end of May (research is very busy!) but I'll still check the site if you have any questions for me :)
My CV
Education:

University of Edinburgh (PhD and MSc), Mills College*, California (BA), Primary and secondary school in California

*College doesn't mean the same thing in America as in the UK. It is basically a small university.

Qualifications:

PhD human-computer interaction, MSc in Cognitive Science, BA Psychology

I did my secondary school in America, and we don't have exams that are equivalent to GCSEs or O Levels.

Work History:

Various research and tutoring jobs, campus tour guide and Sutton Trust group leader at the University of Edinburgh, waitress at a pancake restaurant, receptionist at a chiropractor's office, Human Resources office assistant (I opened a lot of mail), sold dishes and candles at a homewares shop.

Current Job:

Postdoctoral researcher on the Learning About Neurodiversity at School (LEANS) project, a small project developing educational resources for primary school students and teachers.
About Me:

I love planning new research–for me, it's like a really fun puzzle. I also like to get away from the computer and work on sewing projects or read mystery novels.

Read more

Lots of scientists and inventors talk about their love of problem-solving, but I think I ended up in science because of my fascination for making things. As a kid, I tried to invent home-made versions of toys I saw in magazines, built backyard forts out of sticks, and was constantly busy cutting and gluing and colouring and sewing things.

I was studying art history before I switched to psychology–I switched because I wanted to work on solving new problems and making new knowledge, and I wasn't sure that I would get that in art history, mostly writing about artworks that someone else had already created. I knew I wanted to keep studying psychology after my undergraduate degree after I took research methods–a class that many students usually hate. I loved designing experiments and reading about different methods. Even now, I like designing experiments more than doing them–someone else can do that part if they want! I think that working out the options and how to accomplish a scientific goal within your time and resource limits is what really interests me.

I still really love making things, but can find it very hard to find the time. I can open a book and read a bit before falling asleep, but sewing or other types of art often require a longer stretch of time. It can be hard to make myself put down my sewing (or whatever) to do chores or go to bed!

I also really like to go to the ballet, and always buy very cheap tickets so I can go as often as possible. My favourite ballet is Matthew Bourne's Swan Lake, which is not much like the traditional Swan Lake! I also read (and re-read) mystery novels constantly, and am a huge fan of "Golden Age" mystery fiction published between WWI and WWII.

I live in Reading, England with my partner. I was very disappointed to find out that this city is pronounced Red-ding, not Reed-ing, like reading a book! I'm originally from California, and lived/studied in Scotland until 2016, when I came "down south" to work at University College London. Right now, I was supposed to have moved back to Scotland in March, but I got stuck in England before I could finish moving! Right now, scientists have to stay at home too.

Read more

I am not a psychologist in a traditional sense, but use psychology knowledge and methods as part of a "tool kit" to answer questions. Usually those questions are about education, and learners who may have learning differences, additional support needs, or disabilities.

For the past 10 years, I have mostly worked on (and sometimes also designed and tested) technologies that will be used by children who are on the autism spectrum, usually in schools or for educational purposes. In different projects, the types of questions that I am my colleagues try to answer may be different. We may be creating a completely new technology, working from what is already known about autism, education, and designing children's technologies. We will build and test pieces of it, and the technology gets bigger and more powerful over time. Often there will be a big study at the end, where we try to answer questions like "Does this thing do what it is supposed to do? Does it teach children X or help them do Y? What happens when they use it?". Sometimes, we would be trying to use an existing technology in a new way. other times, we are interviewing or observing people to find out more about how technologies are used now, or how people want to use them in the future.

LEANS EDUCATIONAL RESOURCE PROJECT (2020- )


Right now, I work on the Learning About Neurodiversity at School (LEANS) project. This project isn't about technology, but is very similar to the technology projects in many ways. A team of people with different backgrounds (including several psychologists) are working to develop a new thing that we hope will solve a problem that people have. At the end of the project, we will do a study to find out if "it works" to solve that problem.

In this project, we are developing resources to teach about neurodiversity. Neurodiversity is the fact that there are many varieties of human brains in the world, just as biodiversity describes the many varieties of animals and plants in the world. Different kinds of brains take in and process information in different ways, resulting in different kinds of human behaviour. These differences mean that people may thrive (or face challenges) in different conditions or environments. No one kind of brain is better than any other – they are all just a part of the richness of human life. We need to understand and embrace these differences in brains, and hence people, if we want to provide the conditions everyone needs to thrive, in education or across our wider society.

Some scientists (like me) are working with teachers and neurodivergent people to design primary school resources to teach about this topic. Because the people who will use the resources are participating in deciding what they should be like, we call this participatory design. The project just started on March 1, 2020, so right now we are planning how our participatory design process will work, and how we will recruit people to be part of our design team.

You can read more about the LEANS project here: http://dart.ed.ac.uk/research/leans/

DE-ENIGMA ROBOT PROJECT 2016-2019

Previously, I work on the DE-ENIGMA project, a very large project where we were studying how primary-aged children on the autism spectrum interacted with a human-shaped robot, Zeno (who kind of looks like a big action figure).

There are lots of claims about how robots may help children on the autism spectrum learn new skills or communicate more easily. Some of these claims make sense based on what we know about autism, but they often haven't been supported with very good science. That means that people have not done experiments to find out if those ideas seem to be true or not. At the very end of DE-ENIGMA, we did a study in a special school in London to test a really big robot claim about predictability. Lots of people have said that robots might be helpful for autistic children because they are more predictable than people. Our study made 2 versions of the robot: one that always did exactly the same thing when it played games with a student (highly predictable), and one that had more variety in what it said and did, and how quickly or slowly it responded (less predictable). We compared whether autistic students who worked with the highly predictable robot acted and communicated differently than the ones who worked with the less predictable robot. Sadly, I can't tell you the answer yet because we are still writing a report on this study (like writing a big paper with lots of pictures and graphs).

It's really important to say that the DE-ENIGMA project eventually had a different goal. Originally, we were supposed to use Zeno the robot to help teach children on the autism spectrum about faces and emotions, skills that can be harder for them than for other children who don't have autism. We did some experiments in school, and also talked to teachers a lot about what they thought of using robots, and our way of teaching with Zeno. From those experiments and teacher talks, we learned that what we were doing wasn't working, and there was more than one problem!

You can read a short article see a video about the early part of the DE-ENIGMA project here: https://www.ucl.ac.uk/ioe/research-projects/2019/dec/social-robots-autism-education

We decided to change what the project was doing. It was a big project, so that took a lot of discussion and voting on new plans before people agreed what the change should be. Being willing to change your plans or ways of doing things is one of the most important parts of science, regardless of what kind of scientist you are. I am really proud that DE-ENIGMA changed plans to try to answer an important question about robots that other scientists had not tried to answer before.

PHD RESEARCH ON GAMES

Before DE-ENIGMA, I did my PhD on touch-screen computer game for autism, and whether they could motivate children to communicate with other people. You can read more about my games here, on my reeeeeally out-of-date academic website: https://sites.google.com/site/amalcorn0131/gamesdemos

My Typical Day:

When I am working from home (like now!) I read the news over breakfast, go for a walk for about an hour, and then sit down at the computer. I don't stay there, because I keep getting up to look for snacks. I might be working on planning documents for what will happen on the next part of the project, or on phone/video calls to my team members making decisions about what we need to do. I spend time reading research that other people have done about education, and about the different labels or conditions that are often considered part of neurodiversity. A little later in the project, some of those calls will be to teachers, working on designing educational resources!

Read more

I started writing this, but it got REALLY long. The longer but still short answer is that my work day looks very different as a research project progresses. We may be reading a lot at the beginning, getting better acquainted with the current knowledge available about our exact topic, and a few months later spending a lot of time testing early versions of a resource or a technology. Each project will include time collecting new data in a school, where students and/or teachers use a new resource/technology as part of an experiment. After we collect data in a school, there may be months back in the office preparing it, analysing it, and writing about it. Mixed in to all of that are a lot of meetings, giving talks to share about my current work, helping students, going to training courses… It's very mixed. In this type of research there are rarely routine things that need to be done every day, other than answering e-mails and scheduling things.

What I'd do with the prize money:

I didn't realise there was any prize money?
My Interview

How would you describe yourself in 3 words?

expatriate researcher hobbit

What did you want to be after you left school?

A museum curator

Were you ever in trouble at school?

No, never!

Who is your favourite singer or band?

I don't like music very much, to be honest.

What's your favourite food?

Sushi

Tell us a joke.

I don't like jokes very much either
---
---
---