Profile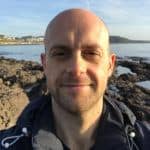 Martin Stevens
My CV
Education:

Bristol University for both undergrad and PhD

Qualifications:

BSc, PhD: both at Bristol

Work History:

Bristol until end of my PhD, Cambridge for 7 years as a researcher, Exeter since 2013

Current Job:
About Me:

Someone who loves the outdoors, films and cooking, running and biking, and of course, wildlife

Read more

The natural world has always been my passion, and understanding how it works. Travel is a big thing for me and seeing the world and our influence on it, especially to far flung places for both work and pleasure. Otherwise, I'm lucky enough that I can wander around on the beach and in rock pools and be able to call it work. I also enjoy writing, including books for various audiences, sports, and films.

Read more

I'm a Professor at the University of Exeter, at the Cornwall (Penryn) Campus. I study animal behaviour, coloration, and vision, including how animals communicate, how they hide from predators through camouflage, and how they trick and deceive one another through things like mimicry. I've studied many species so far, from butterflies and moths, crabs and prawns, to birds and primates. My main aim is to understand how visual information is used and hidden by animals and plants towards and from one another.

My Typical Day:

There's no such thing – it varies all the time!

Read more

My work is incredibly varied – from finding animals who change colour in the rock pools, to giving undergraduate lectures on animal senses, or running a field course in Hong Kong, each day is different. Some days my focus is on how we can apply what we've learnt to make human applications, and on others it's running my research lab or giving a talk at a conference.
My Interview

How would you describe yourself in 3 words?

Meticulous, determined, understated

What did you want to be after you left school?

A biologist / naturalist

Were you ever in trouble at school?

No never, not even once

Who is your favourite singer or band?

Not a singer but a band called the Living End

Tell us a joke.

You honestly don't want that
---
---
---